DOG GROOMING SERVICES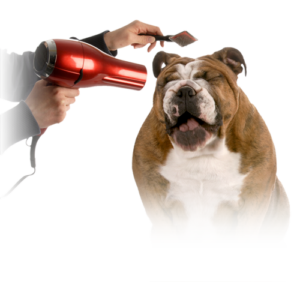 The Old Red English Bull Dogs Kennel will be glad to provide front door service for you and your pet. This saves you time so you don't worry about unfamiliar addresses and it allows your pet to be in a familiar environment so he/she can be comfortable. If it is convenient for you to travel we can also make arrangements to receive you.
Minimum service call is $45. The prices will vary depending on size of dog, temperament, amount of fur, condition of coat, and additional services required.
Basic service call consists of bathing with all natural shampoo, nail trimming, ears cleaned, a blow-dry, sanitary clip, feet trimming and fifteen minutes of brushing.
(Bath and Brush included)
Large short hair dogs: $55
Large long hair dogs: $65
Medium short hair dogs: $50
Medium long hair dogs: $55
Small short hair dogs: $45
Small long hair dogs: $50
((Bath and Brush included)
Short hair cuts: $45
Long hair cuts: $50